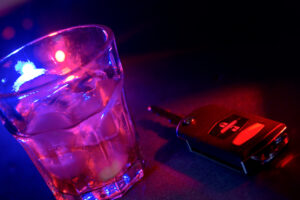 If you have been arrested for a Maine OUI, you need an OUI defense attorney by your side who will work to provide you with an aggressive and effective defense. It is common for people who have been arrested for OUI to feel as if there is little hope of beating an OUI charge. But there are many defenses to OUI charges that might not seem obvious, even if you tested at or above a .08% BAC or believe that you might have "failed" the field sobriety tests. That's why it is important to retain a qualified OUI attorney who will investigate your case and work to provide you the best possible result.
When facing an OUI, you may find yourself asking many questions. Will I lose my license? How do I get my license back? Will there be jail time? Can I beat the OUI charge? Can I get my OUI reduced? If you have questions like these, please call us at (207) 985-1815 to schedule a free 30-minute consultation with a Maine OUI attorney.
Operating Under the Influence: What the State Needs to Prove
Maine defines OUI as operating a motor vehicle while either under the influence of intoxicants or while having a BAC of .08% or above. "Intoxicants" can include alcohol, drugs, a combination of alcohol and drugs, or even prescription medications. "Under the influence of intoxicants" means that the person's "mental or physical faculties were impaired however slightly, or to any extent[,]" by intoxicants.  Maine also has separate but related laws prohibiting boating under the influence ("BUI") and operating a snowmobile or ATV while under the influence.
Many cases are resolved by plea agreement. If the case proceeds to a trial, the State will need to prove every element of OUI beyond a reasonable doubt. Beyond a reasonable doubt is the highest standard known to Maine law and requires the jury to find that the charge is almost certainly true. The jury (or judge in a bench trial) must acquit you if there is any "reasonable doubt" about whether you are guilty.
Defenses to OUI Charges
Although no two cases are the same, there are many possible defenses to OUI charges. Some common defenses are that
The officer lacked reasonable articulable suspicion to stop your vehicle.
The officer lacked reasonable articulable suspicion to request that you perform field sobriety tests.
The officer failed to conduct the field sobriety tests in accordance with the National Highway Traffic and Safety Administration's training and standards.
You have physical or mental conditions that can be mistaken for impairment, or which made the field sobriety tests unfair.
Your performance on the field sobriety tests resulted from fatigue or nervousness, rather than impairment.
The officer did not observe clues of impairment that are usually exhibited by impaired drivers.
The officer failed to comply with Maine's implied consent law.
The officer failed to perform a valid mouth check before administering a breath test.
The officer failed to perform a valid 15-minute observation period before your breath test.
There were irregularities with either the testing procedure or with the maintenance and calibration checks for the Intoxilyzer.
The BAC result is inconsistent with your performance on field sobriety tests or with other evidence in the case.
The reliability of a blood test is impaired by human error in the collection, handling, or testing of the sample.
After entering our appearance, we request discovery (police reports, cruiser or body-camera video, breath and/or blood testing information) from the State of Maine under Rule 16 of the Maine Rules of Unified Criminal Procedure and Brady v. Maryland, 373 U.S. 83 (1963). We also issue a preservation of evidence notice to the police departments involved to ensure that all documents about the investigation are preserved.
Penalties for OUI if Convicted in Court
Maine has the following mandatory minimum penalties on OUI convictions. Judges may exceed these penalties depending on the severity of the facts.
| | | | |
| --- | --- | --- | --- |
| Offense Type | Jail | Fine | License Suspension |
| First offense | None | $500 | 150 days |
| First offense w/ aggravating factor(s) | 48 hours | $500 | 150 days |
| First offense w/ refusal to submit to chemical test | 96 hours | $600 | 150 days |
| Second offense | 7 days | $700 | 3 years |
| Second offense w/ refusal to submit to chemical test | 12 days | $900 | 3 years |
| Third offense | 30 days | $1,100 | 6 years |
| Third offense w/ refusal | 40 days | $1,400 | 6 years |
| Fourth and subsequent offense | 6 months | $2,500 | 8 years |
| Fourth and subsequent offense w/ refusal | 6 months, 20 days | $2,500 | 8 years |
A third, fourth, or subsequent offense is considered a felony. There are other attendant circumstances that can affect the mandatory minimum penalty. Finally, all fines are subject to a 20% surcharge and other court fees.
Driver's License Suspension for an OUI Charge
When you are arrested for OUI, the arresting officer will send the police report to the Maine Bureau of Motor Vehicles (BMV). The BMV will independently suspend your license, no matter what happens in court.
If you took a breath, blood, or urine test when you were arrested, your administrative license suspension will usually run concurrently with any suspension imposed by the court. If you refused to submit to a breath, blood, or urine test, the administrative license suspension will be for anywhere from 275 days to 6 years, depending on the number of prior refusals. Refusal suspensions run consecutively to any penalty imposed by the court. Thus, a first offense with a refusal may result in a total license suspension of 425 (150 + 275) days.
The Notice of Suspension from the BMV is usually mailed within 2-4 weeks of your arrest. It is important to make sure that you have an up-to-date address on file with the BMV so that you receive this notification.
Communities Served
We have a state-wide OUI practice and are qualified to represent clients arrested for a Maine OUI across the State, including communities such as Acton, Alfred, Arundel, Auburn, Augusta, Berwick, Biddeford, Brunswick, Buxton, Cornish, Cumberland County, Dayton, Eliot, Falmouth, Gorham, Hollis, Kennebunk, Kennebunkport, Kittery, Lebanon, Lewiston, Limerick, Limington, Lyman, Newfield, North Berwick, Ogunquit, Old Orchard Beach, Parsonsfield, Portland, Saco, Scarborough, Sanford, Springvale, Shapleigh, South Berwick,  South Portland, Standish, Waterboro, Wells, Westbrook, York, and York County.
Maine OUI Resources
Other Resources
This article is for informational and educational purposes and is not intended to be legal advice. You should consult legal counsel to assess the legal issues specific to your case. 
Attorneys
---